Resource Import and Supply
CSGI is responsible for importing and supplying furnace charge such as iron ore and coking coal required for shougang's production.
CSGI, as one of the main iron ore import enterprises, has a long-term good cooperation with Rio Tinto, BHP, Vale and other world-famous iron ore suppliers. Together with its own Peruvian mineral resources, CSGI has an annual import volume of over 30 million tons of iron ore.
CSGI insists on control over iron ore resources from the strategic perspective. By signing long-term contract with suppliers, CSGI could meet the demand of Shougang's production in view of total imported volume, varieties and quality. We optimize prcing, the procurement volume and varieties based on the market analysis and cost performance and adopt other approach, such as introduce new varieties to reduce the procurement cost.
CSGI has a favorable cooperation with international coking coal suppliers and high-quality traders and introduce new products through multiple channels. By greatly increasing the ratio of Class-I high-strength imported coking coal and Class-II low-ash and low-sulfur coking coal, the overall coal blending cost of Shougang mills has been sharply reduced. CSGI has been opening up more import channels of iron and Recycling Iron-Steel Materials to meet Shougang's production requirements and reduce the cost of steelmaking since 2019.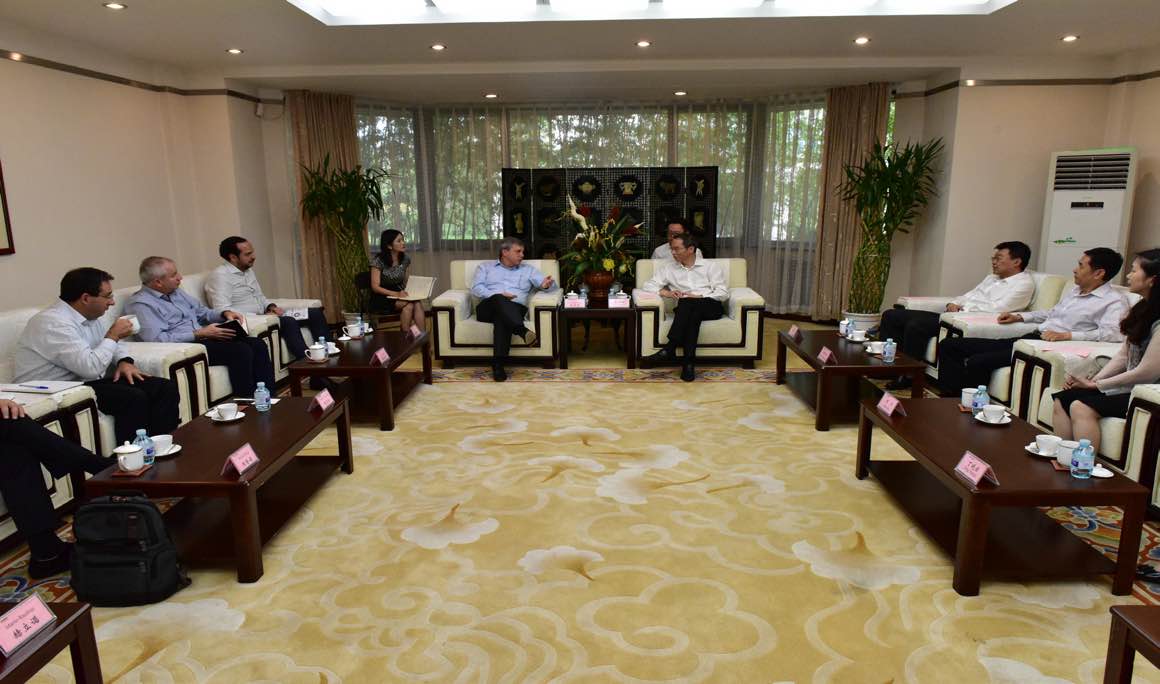 The visit of Vale guests to Shougang Group The Visit of Rio Tinto Guest